News story
7 June 2023
Often it's the little things in life that can make a huge difference and this can also be the case when supporting patients and their families with a cancer diagnosis.
Head coverings for cancer patients
Patients who experience hair loss because of their cancer treatment, have been impacted by the cost of living crisis, often feeling the effects of low temperatures or lack of heating at home. To help with this, ACT have funded super soft head coverings which are provided by the Cancer Support Service team, free of charge to every patient who has an initial discussion with them about financial and hair loss support.
Patients have fed back to say the hats have given them confidence and taken a worry off their mind, and the softness if great on an area which can be quite sensitive.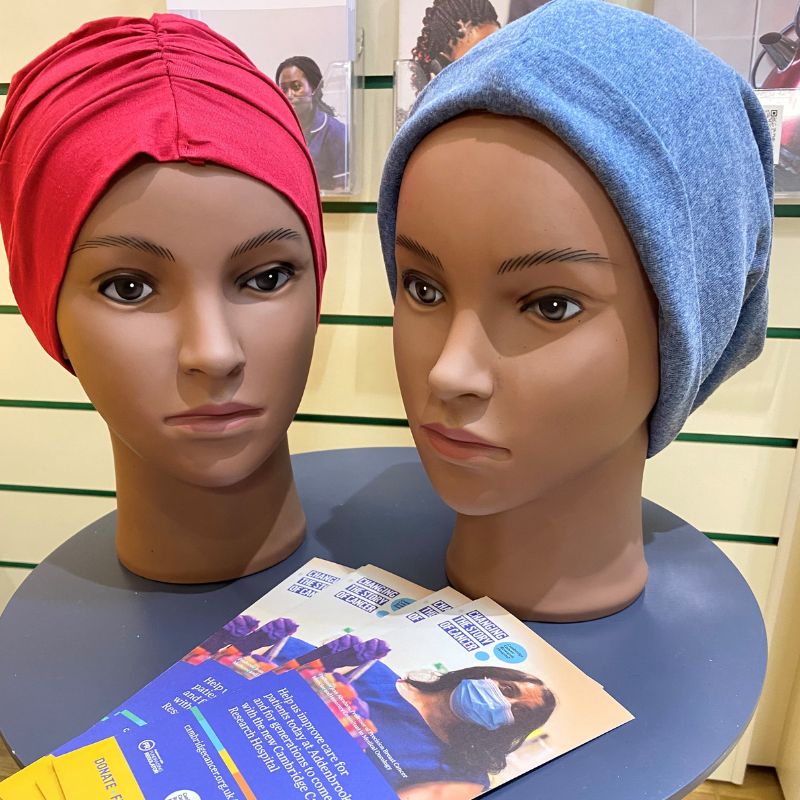 Support for the whole family
When a parent or close family member is diagnosed with cancer, children can often encounter feelings of anxiety and worry. ACT have recently funded a range of books and toys to help children cope with their emotions. Worry Monsters allow children to write or draw their worries, place them into the monster who will 'eat' them and Worry Journals help them express their feelings through art therapy activities.
Thanks to your kindness and generosity, ACT are able to support projects that benefit patients and staff across Addenbrooke's and the Rosie hospitals, helping to make them even better. If you would like to find out more about supporting patients with cancer and the building of the new Cambridge Cancer Research Hospital, please visit: www.cambridgecancer.org.uk/support
Return to news