Make a regular or a one-off donation, shop via easyfundraising, dedicate a leaf on the Giving Tree, play our weekly lottery and more.
Your kind donation will be used wherever it is needed most across Addenbrooke's and the Rosie hospitals. It will help us invest in the latest technology, pioneering research, specialist staff and world-leading facilities above and beyond that which NHS funding alone could provide. If you would like your donation used in a particular area of the hospital, just let us know.
If you have any questions about making a donation, please call us on 01223 217757.
---
Regular, ongoing support is the bedrock of funding that allows us to be flexible in our pursuit of ever-improving patient care. It allows us to attend to areas of urgent need, wherever and whenever they crop up.
Thanks to those who stand by us every month and generously give on a regular basis we can continue to invest in innovative technology, pioneering research and world class facilities and services.
Become a Friend of Addenbrooke's today by setting up a monthly direct debit for £5 or more.
For more information please contact 01223 217757 or email: hello@act4addenbrookes.org.uk
---
Turn your daily shopping into every day magic!
Easyfundraising partners with over 7,000 brands. Every time you shop online, brands give cashback as a thank you for shopping with them and it won't cost you any extra. Easy fundraising will then share that money with ACT.
It only takes a couple of minutes to sign up and start fundraising for the hospitals at no extra cost to you.
---
Dedicate a Leaf on the Giving Tree
The Giving Tree is a beautiful, handcrafted sculpture made for capturing special memories while supporting the future of care at Addenbrooke's. Whether you're remembering a loved one or marking a milestone of your own, just choose a gold, silver or copper leaf and compose the message you would like engraved.
Copper leaf for 1 year – £10 a month or £120 one-off donation
Silver leaf for 1 year – £20 a month or £240 one-off donation
Gold leaf for 1 year – £30 a month or £360 one-off donation
For more information and to order your Giving Tree leaf, please call us on 01223 217757.
---
Play our Weekly Lottery
Enter the Addenbrooke's Charity Lottery and you'll have the chance to win £25,000 every week, while helping to transform patient care at the same time. Entries cost just £1 and the draw is made every Saturday.
Six numbers in the correct place wins £25,000
Five digits in the correct place wins £1,000
Four digits in the correct place wins £25
Three digits in the correct place wins an additional five entries into the next draw
Addenbrooke's Charitable Trust's lottery is run and administered by Unity Lottery, who guarantee that a minimum of 50% of the total proceeds are spent on supporting the work carried out by Addenbrooke's Charitable Trust (ACT). Unity spend 18.4% on prizes and 31.6% on the running costs and administration of the lottery.
The likelihood of an individual winning a prize is 1 in 63, and a full breakdown of the odds can be found by visiting www.unitylottery.co.uk/rules
And information about how winners are selected can be found by visiting www.unitylottery.co.uk/prizes.
The more you play, the more we can do, so join today at Unity Lottery and you could be our next winner!
Enter Now
---
Remember a loved one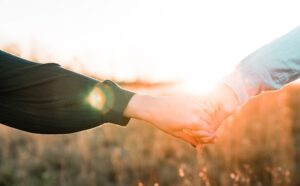 To mark the passing of a loved one in a meaningful way, setting up a special memorial page in tribute to your loved one, where you can share memories, thoughts and stories with family and friends can be a real comfort.
You can collect fundraising donations, organise events, celebrate anniversaries – and much more.