News story
18 May 2023
Kirsty and Martin Jenkins went through a roller coaster ride when their son, Albert, was born six weeks early and breech. Albert required support in NICU (Neonatal Intensive Care Unit), being monitored for his brain activity while fighting off infections and jaundice. He gradually moved through rooms at the hospital receiving further care for lack of movement in his arms and legs and monitoring of his head and brain development.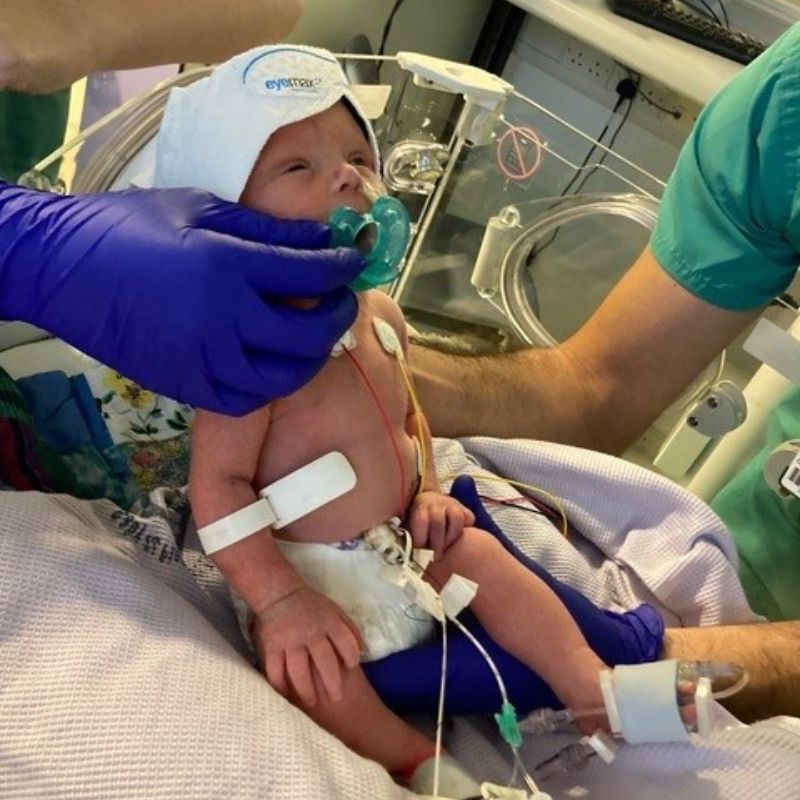 After a few weeks, Albert was finally well enough to go home and continued to receive care and support at the hospital during his first year.
Albert's mum, Kirsty said: "The emotional goodbye when we left the ward was felt by us all. We also owe a lot of thanks to the midwives, doctors and neuro team who were with us right from Albert's birth to his being signed off from the hospital last year."
Kirsty wanted the opportunity to give something back to the hospital and all the support the family were given, so she decided to embark on some fundraising.
Kirsty works as a teacher at Saffron Walden County High School, and for a fundraising event, Kirsty dressed up as 'Eleven' from 'Stranger Things'. She suggested that she could shave her hair for an additional element of fun and to raise more money for a charity of her choice.
She said: "My choice was never in question as it was always going to be NICU, and I wanted to raise a minimum of £1000. We raised that within a week!"
"If this money can go towards something in NICU to help other families and newborns be supported in the same way that we were, this would make us so happy."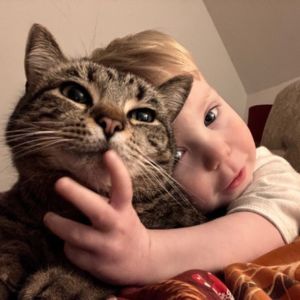 With support from her pupils, Kirsty went on to raise over £2,600 for ACT. This amazing amount of money will help to make our hospitals even better! If you want to do something to thank the hospital visit www.act4addenbrookes.org.uk/fundraising/
Return to news