Help us improve care for patients today at Addenbrooke's, and for generations to come with the new Cambridge Cancer Research Hospital. Donate today below.
Cambridge Cancer Research Hospital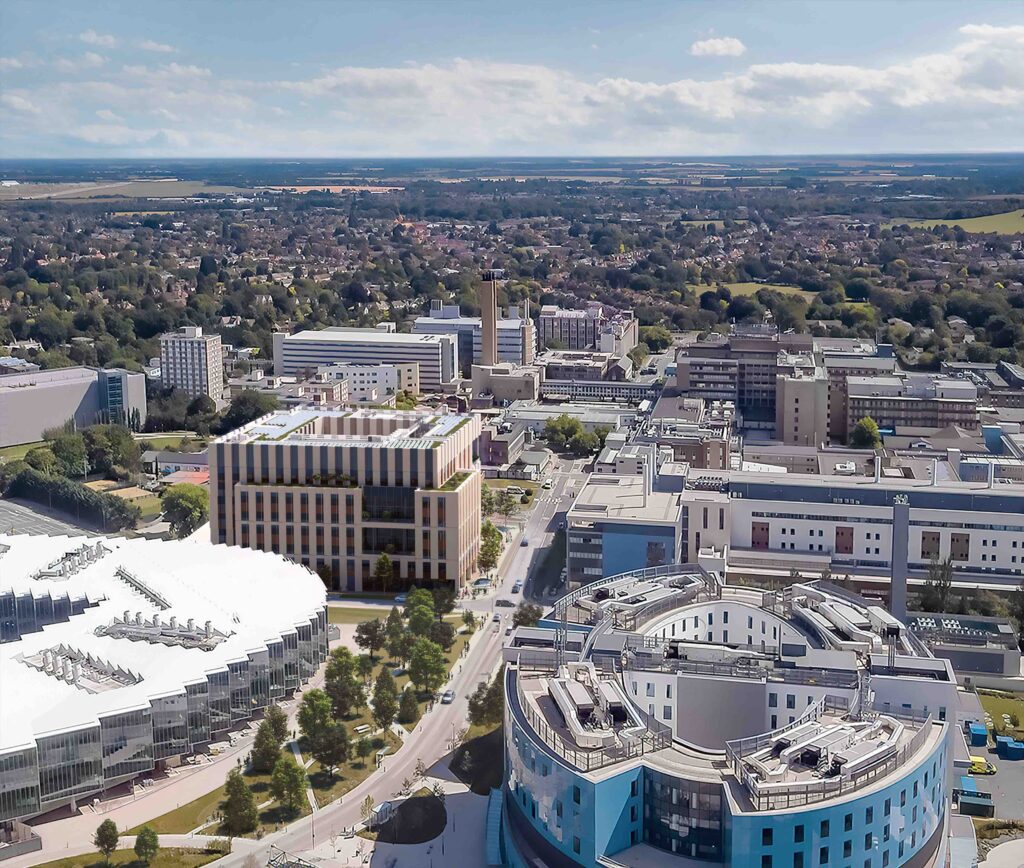 Situated at the heart of Cambridge's thriving life sciences eco-system, the brand-new hospital will unite the NHS, academia and industry in a powerful collaboration that will pioneer new ways to detect cancer earlier and treat it in a more personalised way.
Every year, around 375,000 people in the UK are told they have cancer – a figure which is set to grow to half a million by 2035. And sadly, around half of those diagnosed will die of their disease.
With growing numbers of patients, increasingly complex diagnoses and treatments, and the economic and social cost of the disease steadily climbing, we need to radically change our whole approach to cancer.
Set to open in 2027, the Cambridge Cancer Research Hospital will change the story of cancer.
This brand-new, purpose-built hospital is being designed in partnership with patients. It will bring together the clinical excellence of Addenbrooke's Hospital, the scientific expertise of the University of Cambridge and Cancer Research UK, and the commercial capability of industry partners under one roof.
By convening a critical mass of multidisciplinary cancer expertise and putting research at the heart of the hospital, we will create the optimal environment to accelerate the translation of scientific discoveries into cutting-edge patient care, bringing new ways to diagnose and treat cancer to the patient bedside.
What's more, we will pioneer new care pathways that will embed the early diagnosis and personalised treatment of cancer into the NHS, acting as a template for health systems around the world.
The breakthroughs and innovations that we deliver will change the way cancer is treated far beyond Cambridge, benefitting patients across the UK and globally.
Philanthropy has helped to transform global healthcare and you can play a powerful part in saving and dramatically improving the lives of people with cancer for generations to come, far beyond Cambridge.
Addenbrooke's Charitable Trust is embarking on an ambitious campaign to raise £12m towards the new hospital. To find out how you can become a founding donor, please get in touch with Emma at Emma.Robson@act4addenbrookes.org.uk.
To support the new Cancer Research Hospital you can make a donation above or contact Addenbrooke's Charitable Trust.