**STOP PRESS**
We are thrilled to announce that thanks to you, our fantastic supporters, we have reached our £1.5million target to buy a new surgical robot for Addenbrooke's in just 18 months. We are so grateful to everyone that supported us. Thank you.
The robot was delivered to and unveiled at Addenbrooke's on 5 July 2023 – the 75th anniversary of the NHS and even cut its own ribbon!
This means that thousands more patients at Addenbrooke's will benefit from the advantages of robotic surgery, which will mean faster recovery times and quicker return home for people undergoing surgery.
Listen to Professor Grant Stewart, Professor of Surgical Oncology and Consultant Urologist at Addenbrooke's, as he explains the benefits of the robot and shows us why it is so special.
What is robotic surgery?
Robotic surgery is a form of keyhole surgery involving small incisions where the surgeon controls a computer-enhanced robot, mimicking the surgeon's hands and wrist movements, and allowing absolute precision.
Why does Addenbrooke's need a surgical robot?
Addenbrooke's currently only has one robot, which is dedicated to kidney, bladder, and prostate cancer patients. ACT's appeal will help fund another surgical robot, revolutionising patient care across six specialities in the hospital including urology, gynae-oncology, gynaecology, lower GI (gastrointestinal tract), ENT (ear, nose and throat) and HPB (Hepato-Pancreatico-Biliary – diseases of the liver, pancreas and biliary tree) and improving outcomes for many more patients every year.

It can take months to recover from traditional, 'open' surgery but robotic surgery has many additional benefits:
Incisions made using robotic surgery are much smaller, reducing the risk of complications and infection
Scarring, pain and discomfort are minimised
Patients recover and return home more quickly. Following robot-assisted surgery, patients can be discharged from hospital within a matter of days, not weeks
A surgical robot will help the hospital to tackle the backlog of operations exacerbated by Covid-19
Helping Addenbrooke's buy a robot can change the lives of thousands of patients every year.
How a surgical robot can change patients' lives
Head and neck surgery can be very invasive and sometimes a tumour cannot be easily reached. A surgical robot would be able to access the tumour through the mouth and with precision meaning that patients regain the ability to swallow much more quickly, have minimal scarring, can eat and drink without help and need less ongoing treatment following their operation.
Ms Ekpemi Irune, ENT, Head & Neck Consultant at Addenbrooke's, said:
"Robotic surgery will help reduce the problems associated with head and neck surgery in cancer patients such as life changing deformity. It will also reduce the need for radiation treatment and chemotherapy. By supporting our campaign to purchase a surgical robot, you could help ENT patients get back on their feet much sooner after an operation"
Help patients like Adrian get back to normality
Adrian Renwick underwent robotic surgery at Addenbrooke's to remove a tumour from his kidney. He said:
"After a couple of days, I could pretty much do anything I had been able to do before the operation. It's had an amazing effect for my family too and once I was back home with no symptoms or pain, they could see there was no reason at all to worry. It just astonished us all how quickly I was totally back to normal. That robot is an incredible piece of kit."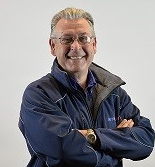 Help patients like Michael bounce back after an operation
Kidney surgery can be extremely traumatic for the body. An 'open' operation to remove a tumour, for example, involves cutting through the stomach muscles to get deep inside the body. A surgeon may be removing a tiny tumour, but patients can be left with a huge scar. For weeks afterwards, they can struggle to sit up, as the stomach muscles slowly heal.
At Addenbrooke's, surgeons can use a surgical robot and access the kidney with just a few incisions and with tools that are extremely precise and easy to manoeuvre.
"I was surprised by how quickly I recovered. My family and friends were phoning up saying 'How's the patient?' and I was saying, 'I'm not a patient anymore, I'm absolutely fine!'" – Michael, after robot-assisted surgery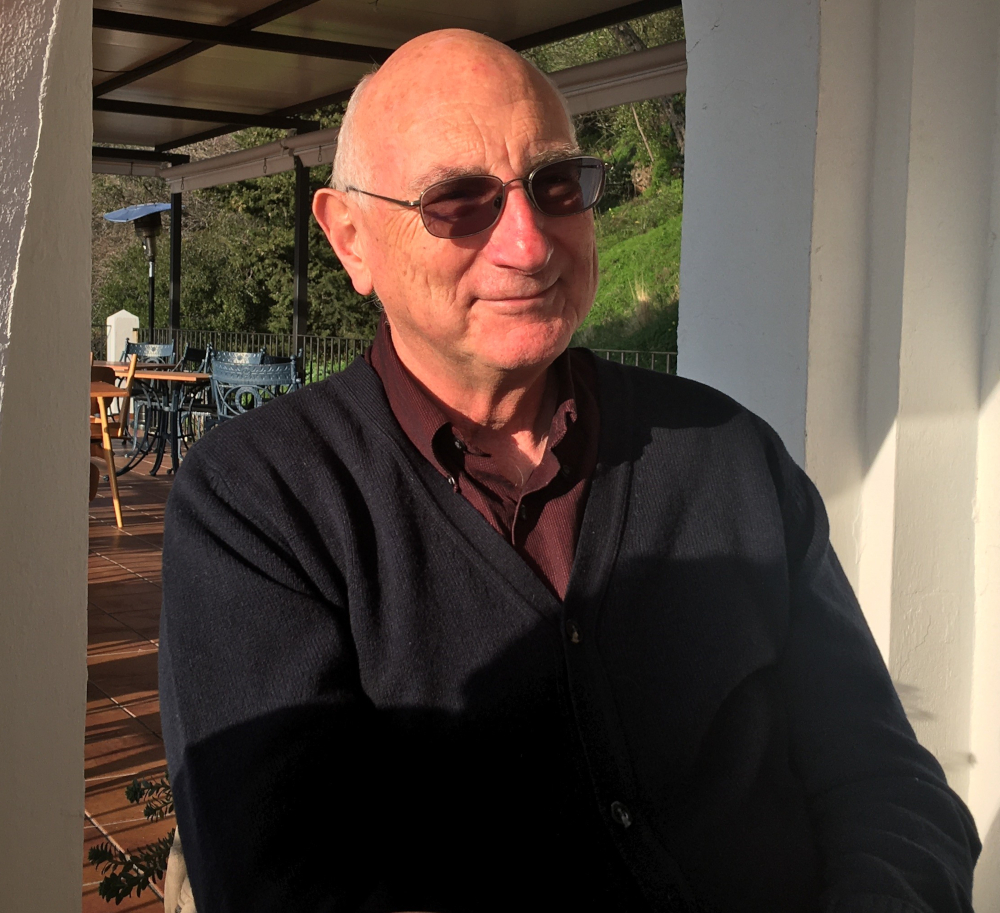 There are two main ways you can help:
John Addenbrooke's Lecture – Robots and Surgeons: Changing Patients' Lives
Our annual event held in February heard from leading Addenbrooke's surgeons Professor Grant Stewart and Mr Siong-Seng Liau, who shared their experiences of the benefits of robotic surgery and how it could transform care for thousands of patients.
There were a number of questions submitted by the audience during the lecture. The panel wasn't able to answer them all on the evening, but they have kindly got back to us on all the questions and provided answers here.
You can watch a recording of the lecture below.