This year, our Christmas appeal is supporting parents with cancer and their families. At Addenbrooke's, we believe that no child should have to lose their parents to cancer.
For mothers and fathers, the diagnosis can be particularly upsetting, as they naturally worry about what their children may have to go through, and whether they might be left on their own.
This letter below is from Ijeoma – a cancer patient and mother of four children. Your support this Christmas means more mothers like Ijeoma will be there for their children despite being diagnosed with cancer.
By making a gift today, you could help to make diagnosis, care and treatment even better for cancer patients at Addenbrooke's, as well as their families.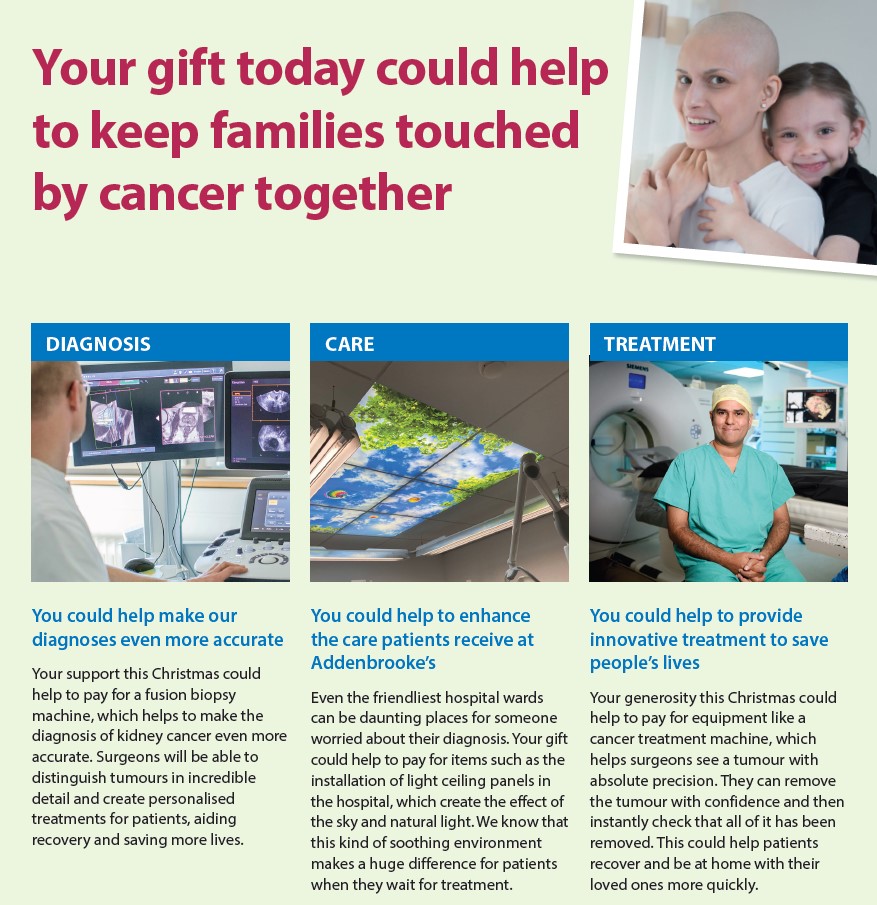 DONATE TODAY AND HELP US STOP CHILDREN LOSING THEIR PARENTS TO CANCER