Thanks to our supporters, we're delighted to have been able to support Addenbrooke's Diwali celebrations, also known as the 'Festival of Light'.
The hospital hosted a special event for the CUH community, where staff enjoyed a free lunch buffet, traditional food and drink, and a special Bharatanatyam dance performance. Staff also had the opportunity to decorate tea lights and receive some mehndi (henna) art. The hospital chimney was also illuminated for Diwali from 9 November through to 14 November.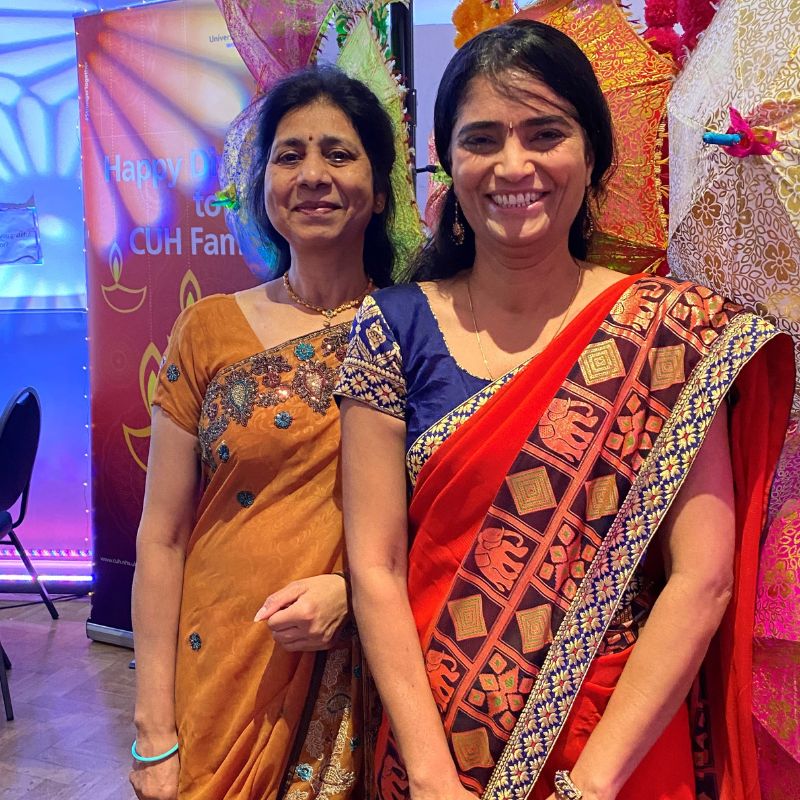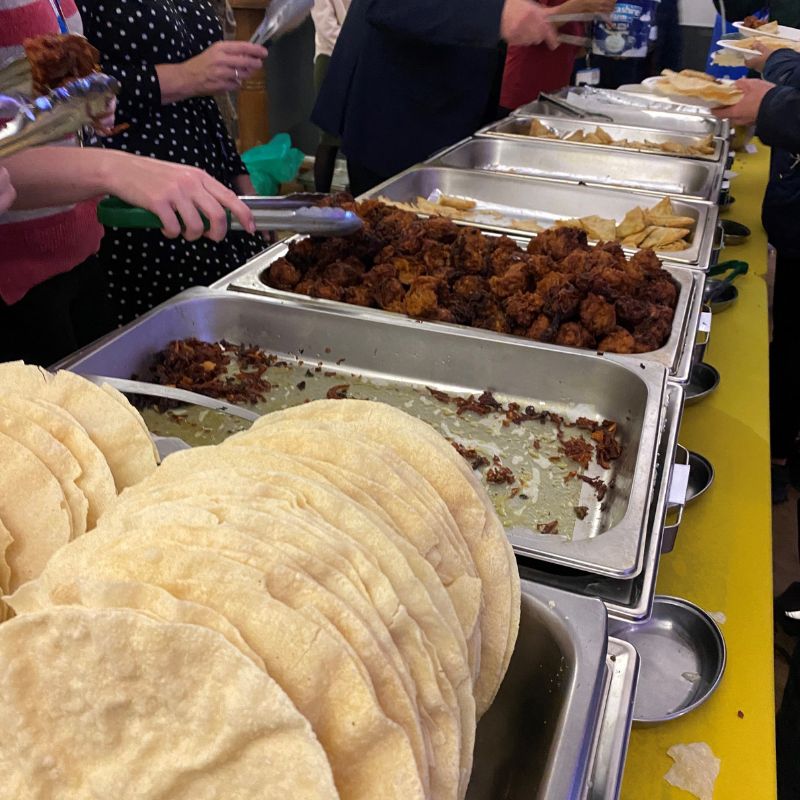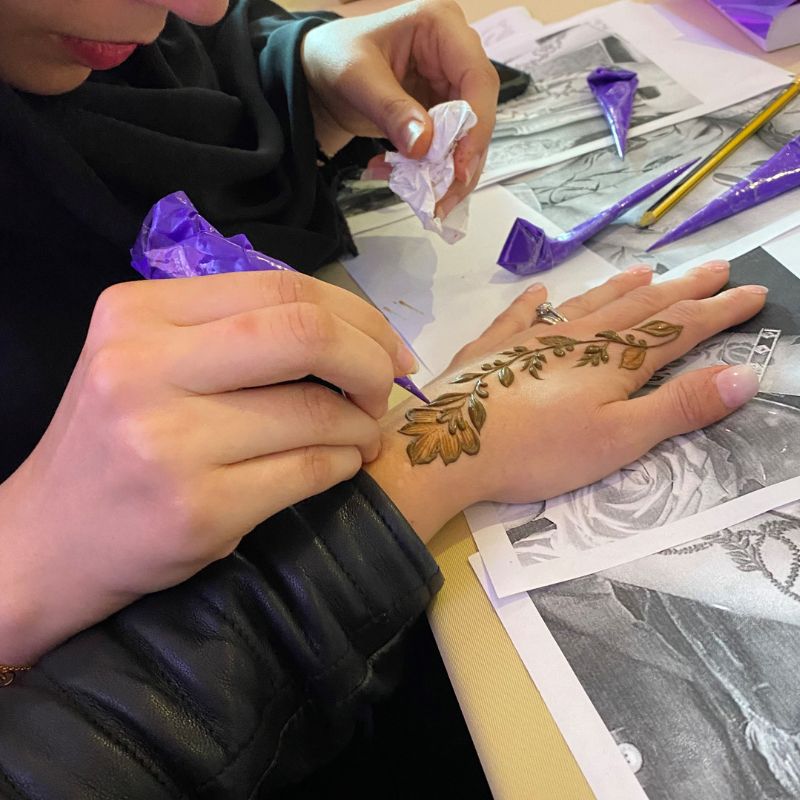 ACT team member, Em, also brought in a variety of delectable traditional treats for the enjoyment of ACT staff.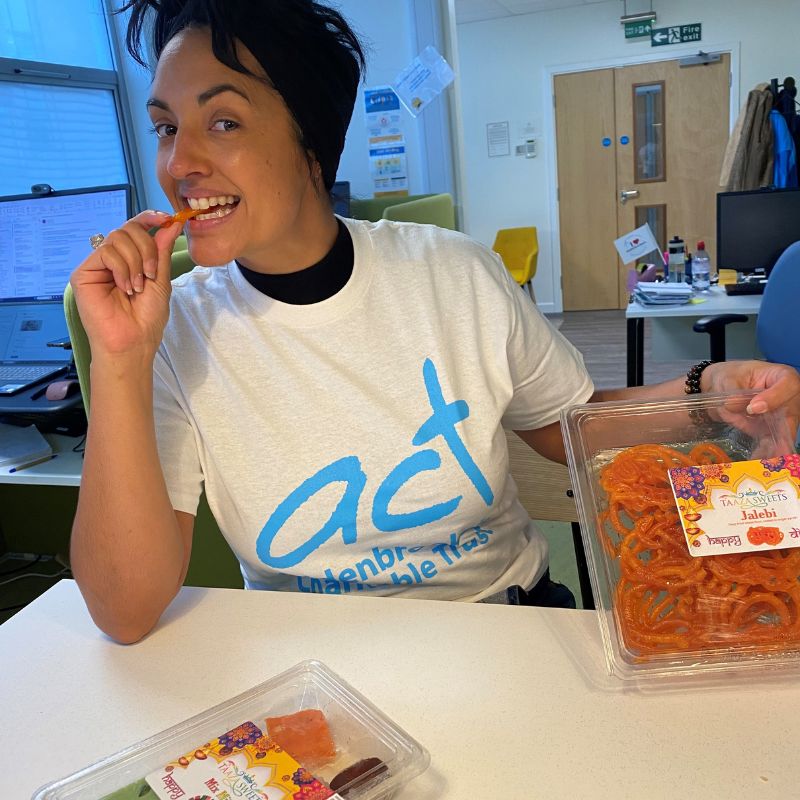 Thanks to your generous donations, ACT can provide funding for inclusive events like Diwali celebrations at the hospital. From everyone at ACT, we wish you a very Happy Diwali!
To find out more about how your donations help to make Addenbrooke's and the Rosie even better, click here.